⚡ BLACK FRIDAY SALE SITEWIDE ⚡
World's first titanium key organizer
with multitools and a light
World's first titanium key organizer
with multitools and a light
Back in stock, 40% off sale ends in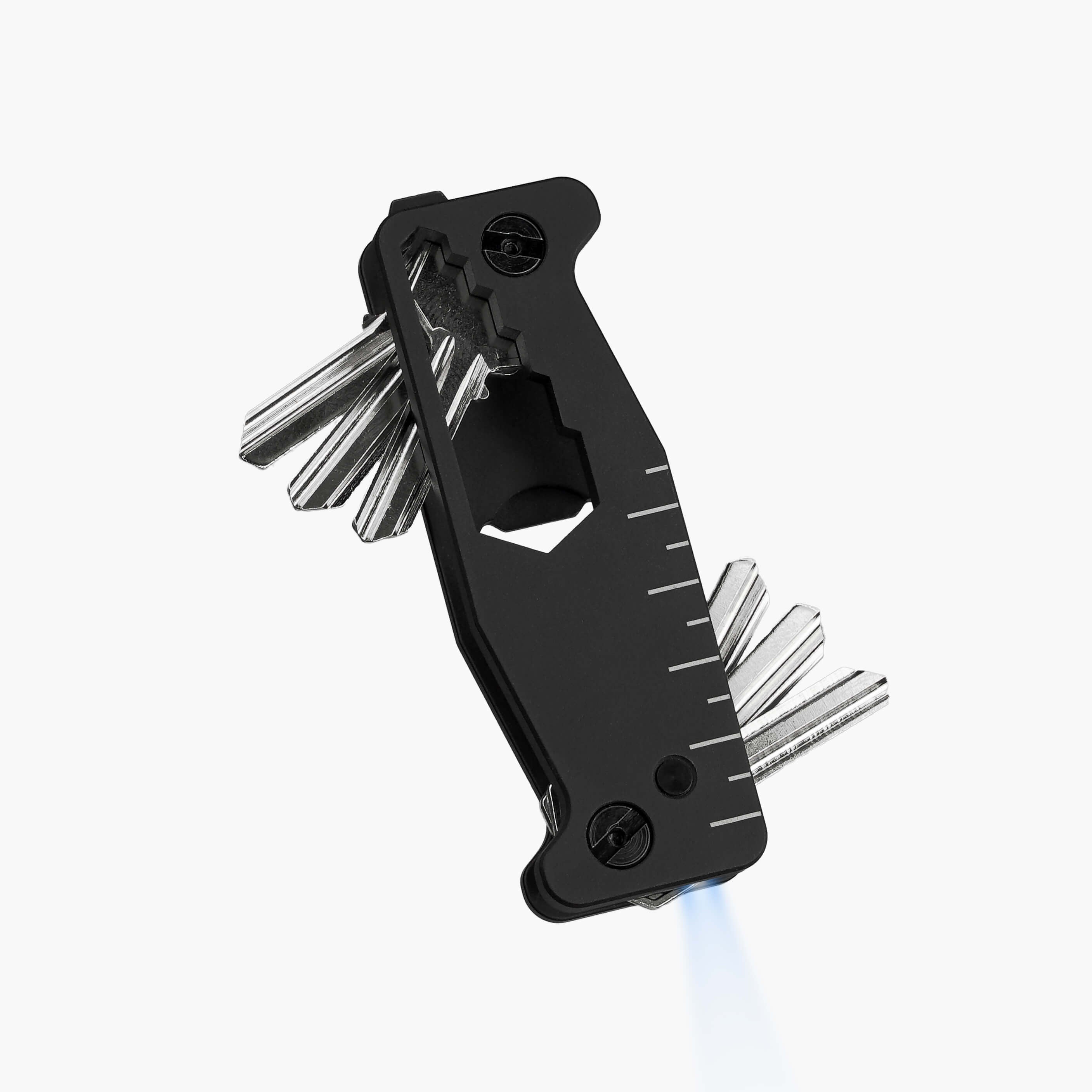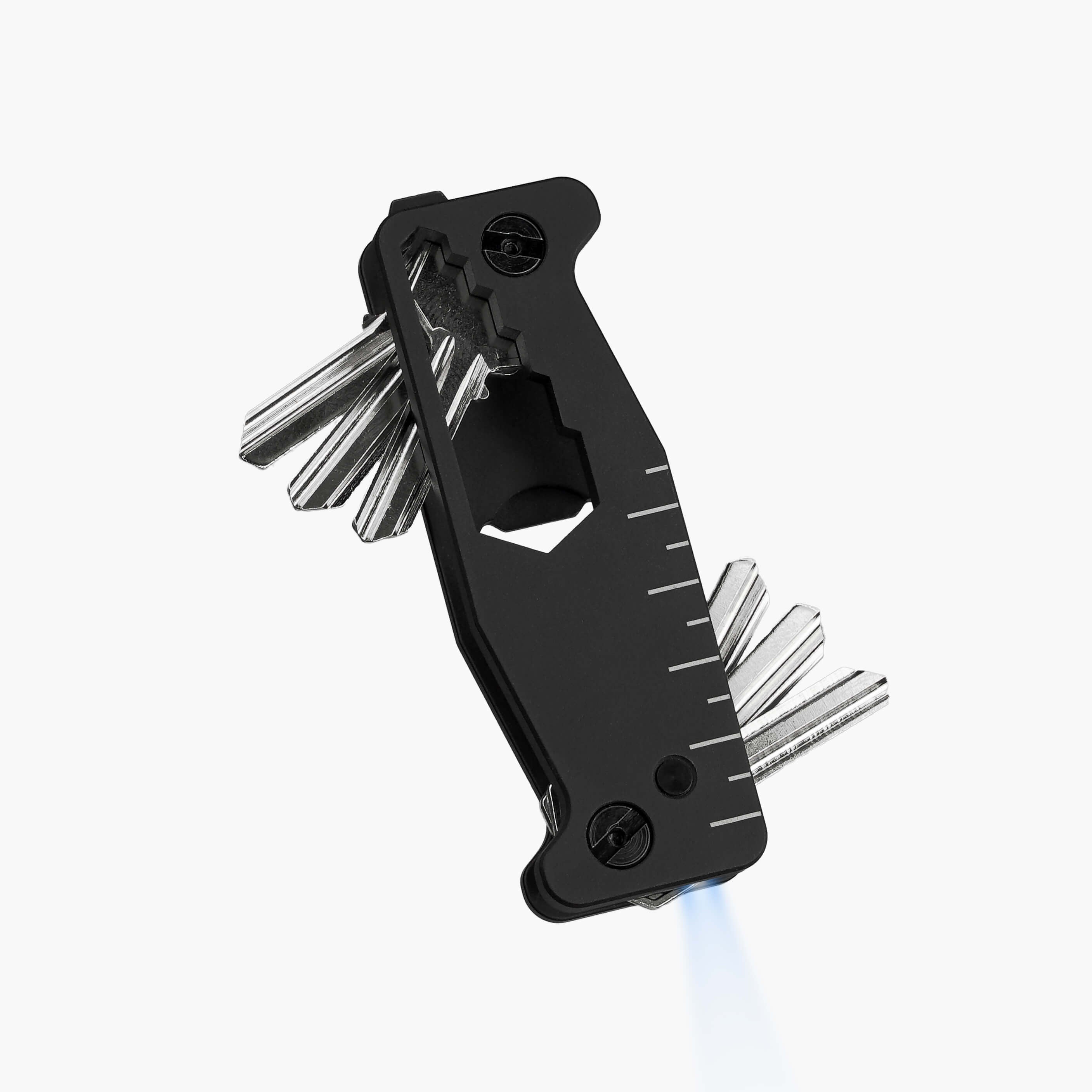 100% Titanium body, strong and light

Stack & organize 2-10 keys your way

10+ Multitool functions built-in

Built-in LED to see a dark keyhole

30-day money back policy

Free worldwide shipping

Shipped within 24h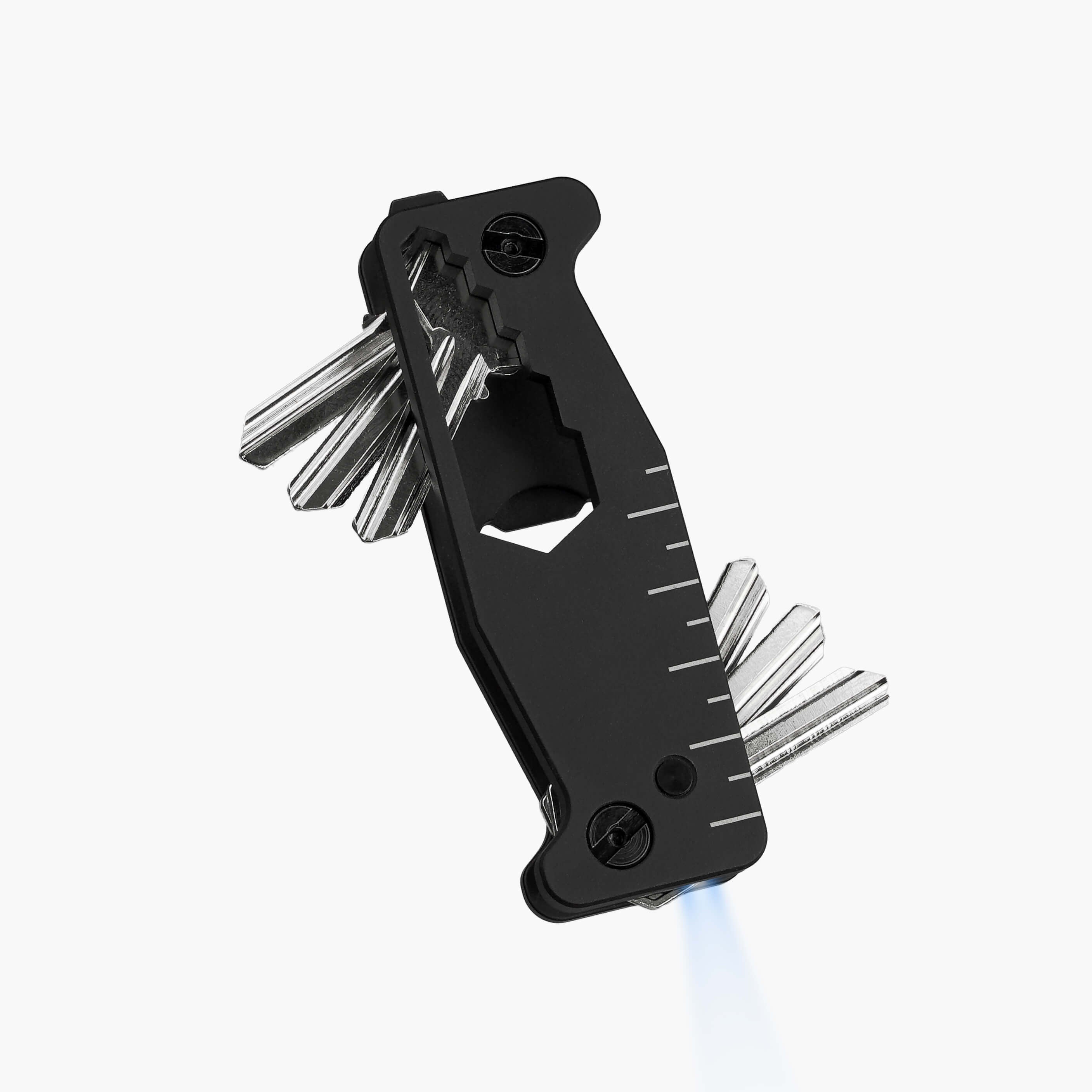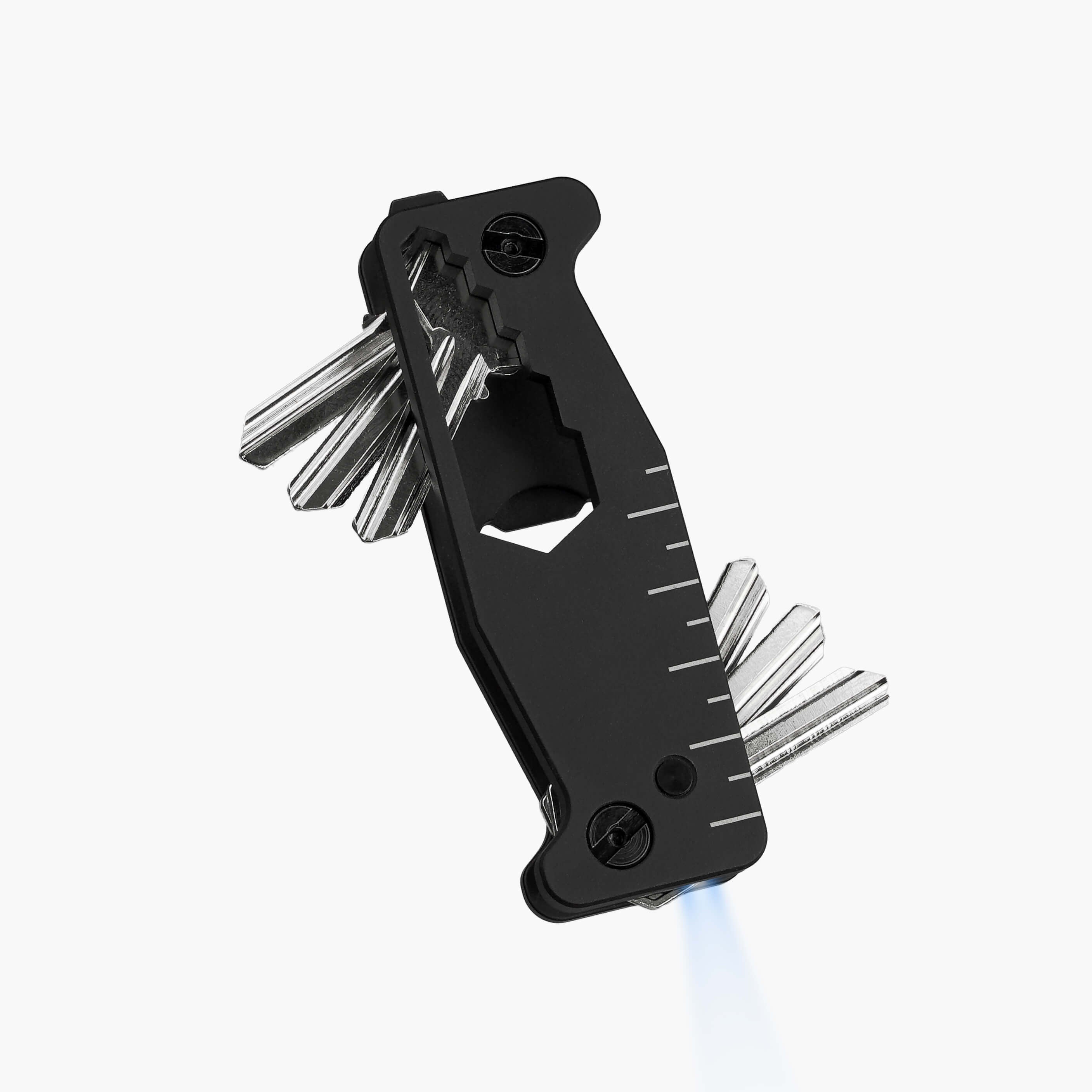 100% Titanium body, strong and light

Stack & Organize 1-10 keys your way

10+ Multitool functions built-in

Built-in LED to see a dark keyhole

30-day money back policy

Free worldwide shipping

Shipped within 24h
As seen on
Rhinokey® started out by raising over $100,000 on Kickstarter with the help of over 1,500+ backers.
Official Rhinokey® Seller
All original products
Free Track & Trace Shipping
Shipped within 12h
Buy and try
30-day FREE EU returns
Customer Support
Call +31683594393
Official Rhinokey® Seller
All original products
Free Track & Trace Shipping
Shipped within 12h
Buy and try
30-day FREE EU returns
Customer Support
Call +31683594393
"Super quality! Been using the product for two weeks now and am surprised how much difference it makes with a normal set of keys."


Robin Prost
"As soon as I saw an ad for this I just had to buy this hahaha! So much better than my previously loose bundle of keys. The light is a real lifesaver."
Karel Schel
"This product is the best thing I bought in a long time. Feels real sturdy en have no irritating feeling of loose keys in my pockets. Shipping was quite fast for what I expeted."

Jeroen
"I purchased after seeing a really good video about the product. I can honestly say I am very happy with my purchase and look forward to sending these as gifts next year."
James Aponte
"It is very convenient and comfortable for me to use, as I have many keys, which I have to use, and its design and compactness are super."
Mete Cinar
"I like how its made out of titanium. The flashlight helps great. Would definitely recommend to anyone who wants versatility."


Ken Chan
"I bought my rhino key to replace another solid key holder, and it is miles better, stronger and easier to use."


Luke
"I bought the Rhinokey to replace a different folding keychain, and after using it for a few weeks, can say that I would 100% buy again."


Chandler O.
"Using the black titanium Rhinokey. It is great, already needed the flat head screwdriver to open packages. Versatile and strong and I would recommend Rhinokey to anyone."

Paul Whitty
"Durable, has a few extras asside from holding keys, has a flashlight. I'm very impressed and i can safely say that it's the best key organizer/holder of its kind"

Hugo Miguel Lázaro Vitorino
"Awesome product and flawless, friendly and super helpful customer service!"



Roman J Kostiuk MPharm
"Super sturdy and gives what you see in ads. Quality is great - not an "aftermarket copy"



Viktor Nagy
"Really liked the packaging, looks great. I didn't know how to put it together with my keys but the instructions made it easy"


Even drill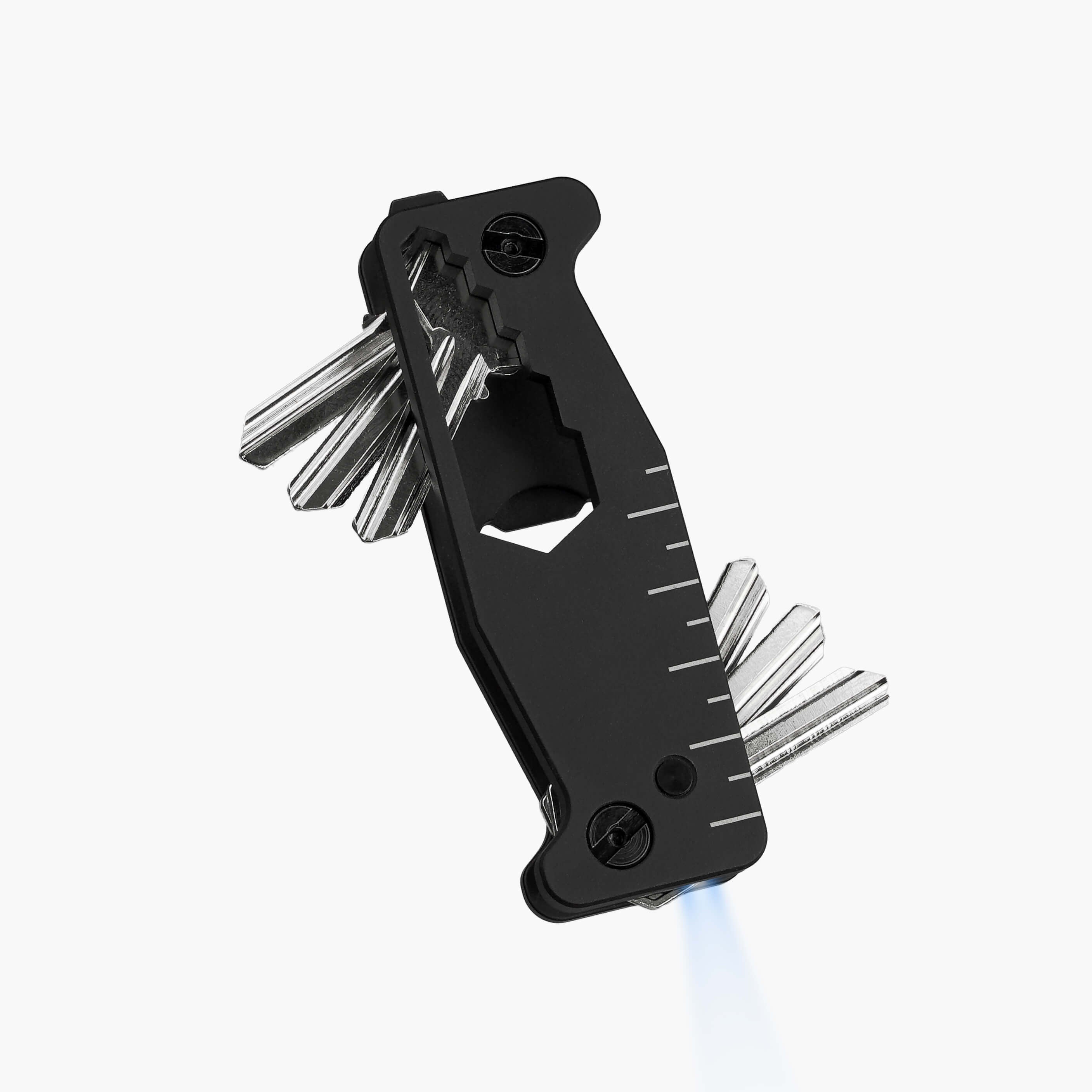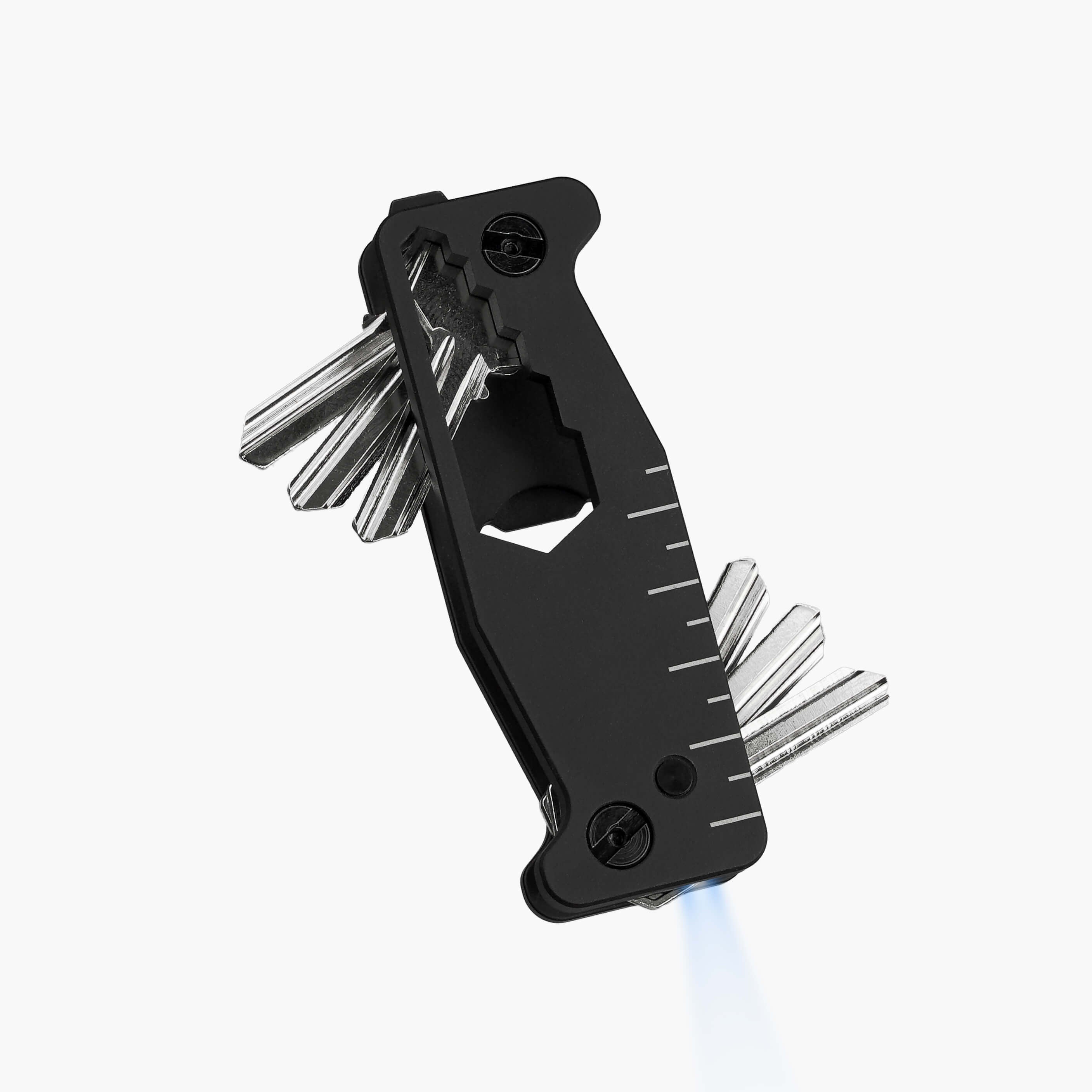 Stack & Organize

1 - 10 keys

your way

100% Titanium body, strong and light

10+ Multitool

functions built-in
Built-in light to see a dark keyhole

30-Day

Free Return

*

Free

track & trace shipments

Safe payments with Paypal or Klarna
In stock, ready to ship. In time for Christmas.
Fit a wide range of keys
Same key same place
Flip and grab the right key all the time quick and easy. Neatly organized in the way that makes sense to you.
Organize & Stack
As compact as possible while still staying functional. Organize and stack your keys easily, any kind and type with a 4mm hole. Use the included packaging as a tool.
Built-in LED Light
Can't find a keyhole in the dark? Rhinokey got you covered with a LED light, perfect for the moments when you need it.
Made from titanium
Lightweight, corrosion resistance, and extremely strong. Used among different aerospace parts and other industrial processes.
Flathead screwdriver
The included flathead screwdriver can be used to tighten screws, pry open a can, remove a staple, you name it.
Bottle opener
Open any kind of bottle using the built-in bottle opener. Perfect for the outdoors.
Tighten bolts
Tighten or loosen: 6mm, 8mm, 10mm, and 12mm, 14mm and 16mm bolts.
Attach your car keys
Attach your car keys or carabine using the small ring.
Imperial & Metric ruler
Measure any small object with the built-in imperial and metric ruler.
The perfect gift
Give back. Get 2 for you and your loved one. One for each. Only €149 €99.
Rhinokey goes smart
We are innovating. See our trackable, multifunctional, and compact key organizer.
Say goodbye to your clumsy keychain and never lose your keys.
Frequently Asked
Questions